Folake Taylor, MD, FACP
Thriving with Primary Progressive Multiple Sclerosis from one moment to the next…
Hello
I'm Dr. Folake Taylor
Thriving with primary progressive multiple sclerosis is what I do! I'm an internal medicine trained physician, with a background in primary care for 15 years, in the Atlanta metro area.
I teach women with multiple sclerosis how to improve their quality of life by living with fewer symptoms and flares and improved functioning. We learn how to identify root causes through holistic modalities, to target them.
Physical and cognitive disability will not stop me from living or blessing others with MS tips & tricks.
I am a firm believer that wellness starts with food and anything that we ingest by mouth or otherwise, into our bodies. These things either nourish us or harm us.
"Let food be thy medicine, and medicine be thy food."– Hippocrates.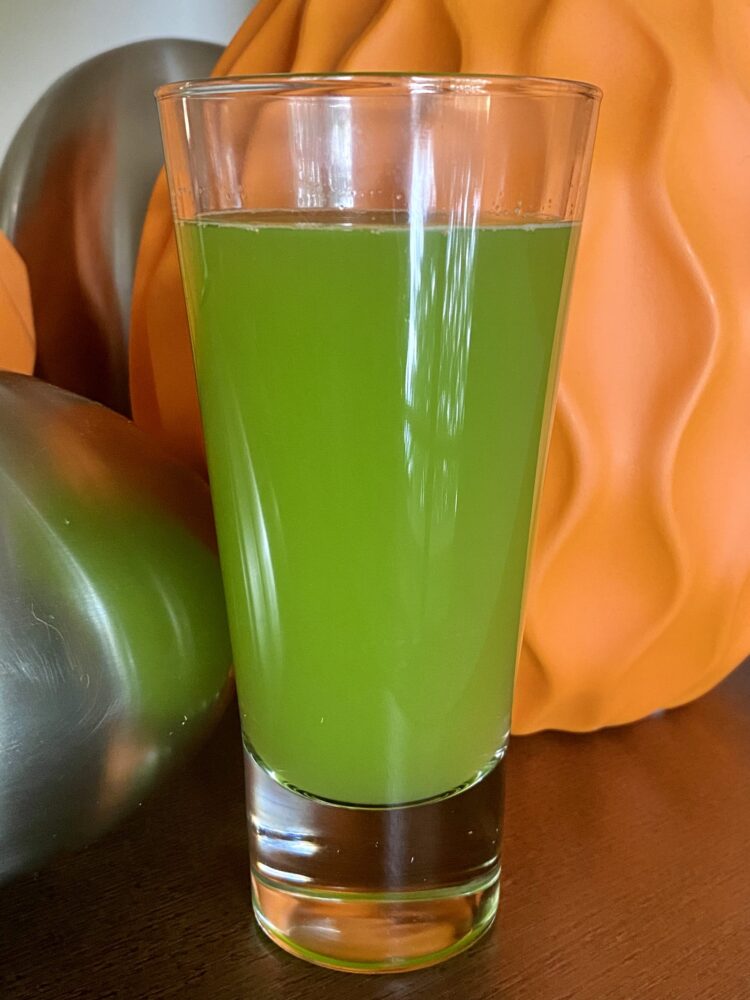 YOU are my why!!! Let me explain.
The Shocker!
After my Multiple Sclerosis (MS) diagnosis in 2016, I quickly became aware that conventional medicine, though certainly helpful in many ways, was not adequate in managing my MS.
And I am not alone.
Imagine my surprise, that the kind of medicine I went through medical school & residency to master, that I practiced daily, was not enough!
The holistic lifestyle changes I had initially turned to since I became disabled in 2014, became the backbone of my wellness journey, and the foundation on which the rest of my life would be built.
There was not yet a medication on the market for the rarer primary progressive multiple sclerosis (PPMS), at my time of diagnosis. That came the following year.
The Aha!
However, I was not able to do one modality, without the other. I realized that I'm not one of those who stop doing one thing or stop eating one food additive or ingredient, and have been free of any serious MS symptoms since. I wish. But I've had to work extra hard for any gains. And that became a lifestyle, that has to be practiced daily.
The strategy that ended up working best for me, was combining conventional medicine, with functional medicine, a practice otherwise known as the integrative medicine approach.
Primary progressive multiple sclerosis (PPMS) is a different "animal." Healing from any form of MS is often a journey rather than a destination, so any change that gets good results needs to become a practice. Consistency is key rather than a "one and done."
I have had to craft my life around faith & mindset, nutrition, lifestyle, fitness, rehabilitation, detoxification, supplements, biohacking, and medication.
But if you happen to be someone who can stop taking medication for MS eventually, your body will let you know, at the right time. Then you and your doctor can decide which way to go, and how.
My Message To YOU!
No two people with MS are the same, and everyone does not recover to the same degree. But holistic modalities can heal your body. This happens by reducing or reversing damage at the cellular level, and optimizing your mitochondria, to combat oxidative stress. The mitochondria are the energy factory of the human cell.
Healing & recovery are not an event or destination, but a process and a journey.
If like me, you have found the solutions given by your doctor and western medicine somewhat underwhelming, I will help you navigate the holistic modalities that address root causes, rather than targeting mainly the endpoint.
So, while your doctor is doing their thing, you can also be doing some extra things, that complement each other.
As I'm thriving with primary progressive multiple sclerosis, come along with me so you too can thrive with MS.
Let's connect.
I am the MS Educator!
#MSEducator #DocWithMS
Free Content (Social Media &
Website)
You can find me on Instagram (IG) and Clubhouse (CH), where I share, dish out free content, as well as engage regularly.
My IG posts are packed full of useful information on your journey with MS, and other autoimmune or chronic illnesses. Tips, life & health hacks, food, clean living, mindset, a thing or two about Dr. Terry Wahls (my shero), et al.
I also give honest and sincere insight into my days, awesome or challenging alike, and how I overcome or find workarounds for the humps. You get a front seat view of me thriving with primary progressive multiple sclerosis, often in video. 
On CH, you can find me in rooms on MS, chronic pain, chronic illness, mental health, disability, holistic living, biohacking, nutrition, weight management, organization/ decluttering, autism, parenting, PCOS, fibroids, thyroid et al. Shhhh! I have other interests too!
PPMS-ing Pop-Up 1HR Clubhouse Room coming soon!
Follow me on Instagram and Clubhouse to connect.
PS: This website is also chock full of information on the PPMSing!!! Blog & Resources pages. Make sure to check those out as well. I've heard good reports about them, even if I say so myself. 😂
Self-Paced Online Course
I am creating the online, self-paced Multiple Sclerosis recovery course of your dreams. YES!!! It's the course I wish I had, early in my diagnosis.
At the end of this course, if implemented practically, you will be able to see a slowing of MS progression, a halting of MS progression, or even remission.
I will teach you what I have done over the past 7 years that has me thriving with primary progressive multiple sclerosis. This is despite what started as an aggressive and fast declining PPMS disease course, that would otherwise have had me bed-bound by now.
This online course MS Mastery™ will be divided into two formats, the first of which will be a self-study, while the second level will include weekly online question and answer sessions.
The course addresses all the bases, with regard to what to implement, along your journey to wellness. It includes taking a deeper dive, for those folks like me, who need to do "all the things" to see appreciable gains from their baseline MS state.
Join my email list at the bottom of this page, or get on the VIP waitlist to be notified 1st of possible beta testing, the launch date, special offers et al. There are no daily or weekly emails. I promise!
Praise from the MS Community!
"I experience incontinence [Urinary]. I was sharing that in our Clubhouse room. Dr. Taylor shared with us that she used [xxx] pills. I ordered it and told another gentleman who was experiencing that, and recently diagnosed with MS, for which doctors were prescribing meds. He just shared with me that he's got a serious improvement from incontinence, and so am I."
"I just wanted to reach out and thank Dr. Taylor for being there and sharing this with us, because incontinence is a serious issue with MS patients, and some have to use diapers. I've been downtown today in Chicago for hours. I didn't have this kind of freedom before, because for people who have incontinence, you've got to go to the bathroom, and when you've got to go, you've got to go."
"To cut a long story short, I'm experiencing THE quality of life and I just wanted to say thank you."
Linda Mokeme, MS Warrior 37 years, Amazon bestselling author of "The Gift Of Multiple Sclerosis, Living Fully And Joyfully Without Depression."
"I'm a person that has dealt with Dr. Folake Taylor. And I would like to say how amazing she is. She has been with me about her story with MS, and my story with MS, and along our journeys, she has been so informative, about toxins, about food, about what even to store our food in. Eating clean is so important, and she so knows all about this, and is so willing to share this information.
"So many doctors don't have this information, or are not willing to share it. She completely goes out of her way to share this information. If you ever, ever want to reach anybody about MS, or about anything, somebody you know is on the spectrum, please, talk to Dr. Taylor. I would highly, highly recommend her. She has been in some of my Clubhouse rooms, and she has been so informative. I could say on a scale of 1-10, she's a 15."
"So please, if you ever need any information, just ask Dr. Taylor. She's always more than willing to be helpful. If she doesn't have the answer, she'll find them, and then she'll share them with you. She is amazing… I would call this doctor anytime, any day, any week!"
Tracy Shudo, MS Warrior 25 years, Biohacker.
I have known Folake since childhood. I was diagnosed with Multiple Sclerosis in 2019. I knew who to turn to for help.  I made contact with her and am still very emotional about how supportive she was to me.  She was the only person that could really understand my daily struggles.  She shared her experiences with me. She bought me the Dr. Whals Protocol book. She shared with me the nutritional/dietary changes I need to make, the exercises etc.
She was careful not to share with me all of her own struggles as she knew I was not in a healthy 'mental state of mind' at that time.  Therefore, her concerns and emphasis was always about my mental state as I was going through depression and I didn't even know it at that time.  I recall one of her messages to me was 'Toyin, I will hold your hand to fight this MS and you wouldn't have to go through some of the things that I have been through'…this still makes me teary to date!
I being an Accountant by profession, the first thing I asked her after going through her website is how do you make money from this seeing you have made it free of charge! I guess this just about gives a glimpse about the heart of FolakeTaylorMD. A Doctor at heart and by profession.
Toyin Busari, MS Warrior
"Dr. Taylor was quick and ready to help. Her response to my request for guidance and motivation in my journey with MS was not expected. Most people wouldn't have responded if they even opened the message at all, but she responded quickly and got right to business! I really appreciate the suggestions given thus far. And on top of helping with MS, I believe her biohacking steps to prevent covid vaccine side effects helped me get away with only a sore arm."
"I can't wait till her program gets off the ground fully. It's just what the MS community needs."
NaCheri Burris, MS Warrior
Let's talk about mental wellness and MS. Now, before we dive into the deets, kudos to this sentiment that we're now pushing, that mental health is simply health. I am completely here for it. I hope you are too! I choose to use the term mental wellness as opposed to...
Newsletter
Sign up for newsletter, & updates…
Have a Question? Want More Info?